Benefits Of Custom Keepsake Box For Any Forms Of Dementia
For every family who has a loved one that may be battling with Alzheimer's, it seems like every day is a tough life to deal with. You would always want to do everything just to make him or her feel joyous and feel normal again. It can be devastating knowing that this kind of ailment could live until forever. But in ensuring that this ailment would never be a burden, a lot of people have found benefits of considering a custom keepsake box which could serve as a fun and exciting present.
Having a special gift to give which could also be beneficial is something that you should always consider given that you have a loved one suffering from a certain form of dementia. For most people, learning this could be heartbreaking, but remember that life does not always end there. Their lives too must always continue regardless of their ailment. Fortunately, someone has invented a personalized keepsake box which is ideal for several purposes. In fact, you might want to know its different benefits and purchase one for your loved one.
Ideally, one of its common and most important benefits is that it guides the patient to remember people. You have probably heard what Alzheimer's is, and one common manifestation that someone may be having it is the sense of forgetfulness. It works effectively when you place a memory inside the box which they can just look into. In this way, they can just look at familiar faces they know, and eventually, this will excite them that could make them feel the warmth. It is perhaps a rewarding feeling to know that a patient could recognize a family member which makes everything feel soothing and joyous.
More than familiarizing faces, a patient could also effectively remember events that he or she treasures for life. This could include special events such as a wedding, anniversaries, retirement and event down to the littlest days that means a lot. Caregivers could ideally use this as a fun and exciting time in helping the patient bring back his or her memory. Even in between memory loss, they can still act normal and have the enjoyment that they needed in their lives.
The photographs inside the box could be a useful tool where you can ask about. As a caregiver or a family, you have to make sure that you communicate with patients normally. It will always be necessary to make them feel loved and cared for. In this manner, you will pick photos from the box and ask the patient about it. This could be ideal in stimulating their mind and keep it working most of the time. Use the box to tell them stories and remind them about certain happenings that would make them happy.
The personalized keepsake box will allow the patient to have a sense of touch and feel. It allows them to bring out different ideas, creativity, and stories. Generally, there are a lot of things that you can include inside. You may include jewelry, a perfume smell that would remind them of someone and anything relevant to them. It will always be necessary to make them feel happy and relax as dementia is among one of the ailments that could provide a downfall to every family member.
For someone who has grandchildren, it will always be necessary to let them cooperate with the creative ideas that could be put inside. Grandchildren will always have a special place in the hearts of every elderly. No need to research about the things that would be allowable to fit in. Photographs, postcards, letters, and souvenirs would be ideally effective. More than that, it might be more special if you ask everyone in the family to gather around every Sunday. Having familiar faces around could stimulate the mind of every patient which is helpful for them every day.
Make sure to purchase a durable, long lasting and strong box that would be ideal in holding the items you want to include. It will be necessary for it to be durable for the patient to use it in the long run. By making sure that this box is opened from time to time, add something regularly. Having his or her excitement boost up is always a good sign that the patient is responsive enough with all the items that are put inside. In other words, his or her mind is working that what is seen is something that reminds him or her of a person, place or story.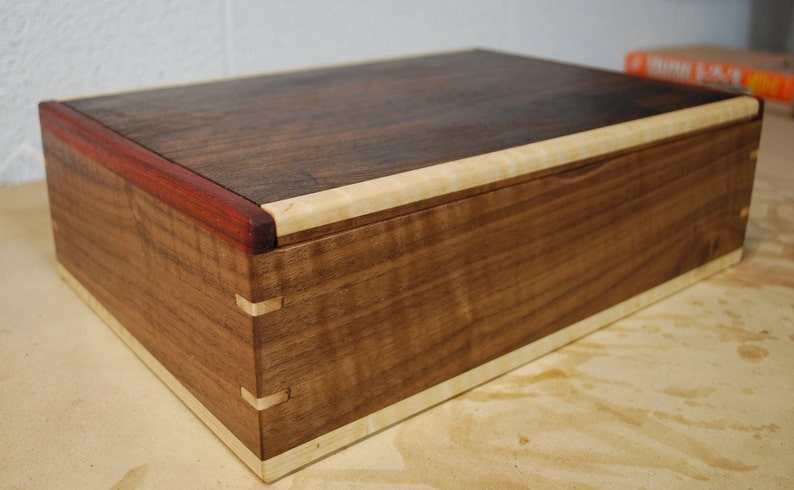 You can find one in physical stores or you can order them online. Look for websites where photos are provided for you to just easily pick. Ask your concerns regarding the items that will be fitted per box. There are a lot of them that could restrict limited items only. But that is not the case, after all, you just need to find a product that is effective enough for your loved one to bring around and open from time to time.