Enterprise Resource Planning System Integration
ERP Systems Integration
ERP systems are built on a single comprehensive database to share data across the enterprise. integration of ERP systems within the organization can be assumed to be complete and comprehensive. Also, integration with the outside world is pretty much straight forward at this time with the help of web-based technologies such as Electronic Data Interchange (EDI), service-oriented architecture (SOA), Application Programming Interface (API), EDI integration for SAP & other ERPs, etc.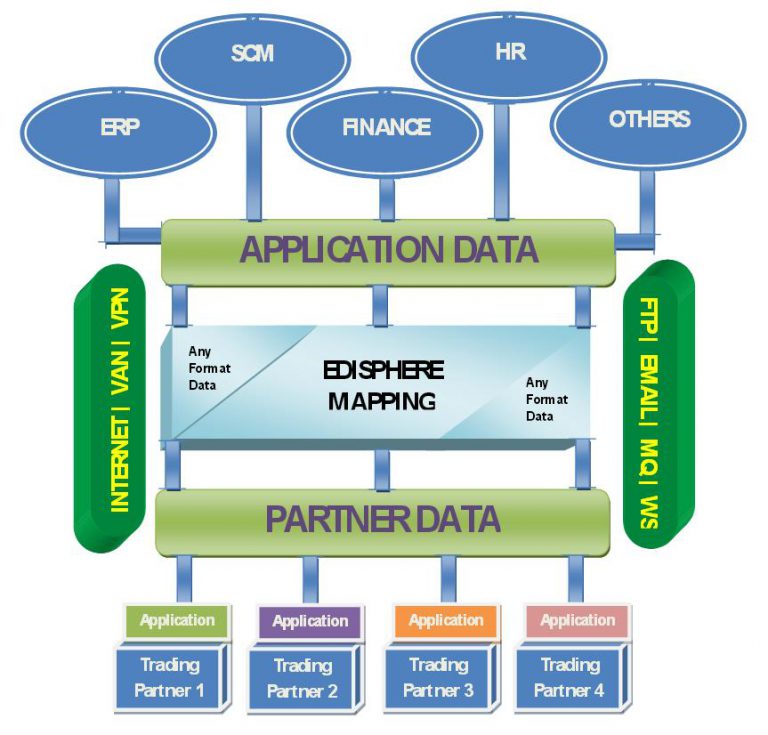 Integration process
ERP system consists of a chain of processes that represents the sequence of operations in functional departments. A process chain consists of a start function, followed by a secondary function, ending with complete functions. A chain of processes that belong to one department may be associated with other department chain processes.
Therefore, progress depends on the progress of the process chain and other related processes. Transaction data produced as a result of the execution of the function. Transaction reference to each other, as the chain of relevant processes and functions, are interrelated. The integration process is covered by a software component called Exchange Infrastructure (XI) in SAP NetWeaver.
XI's purpose is to enable system integration between SAP and non-SAP software. the integration of this platform can be used to support both application-to-application and under business-to-business, thus supporting inter-company and cross-component business process management.